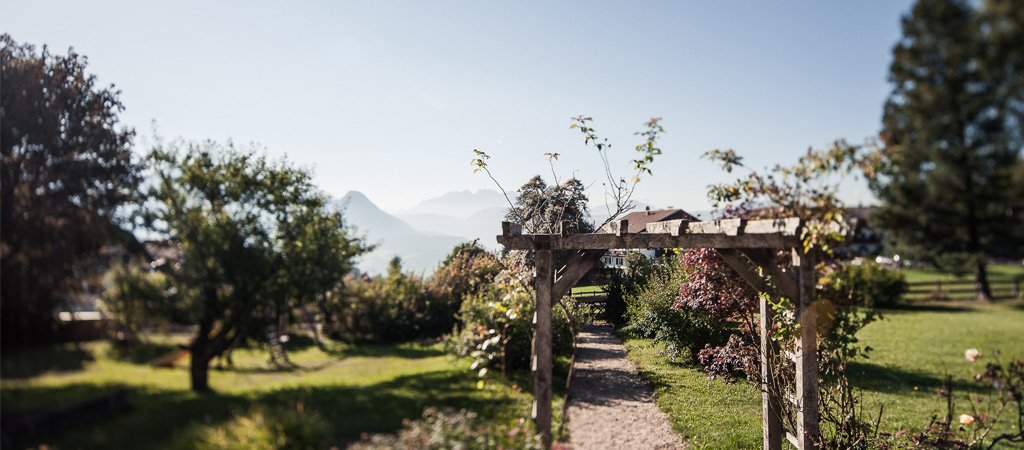 Belmonte
Your stylish senior residence in the mountains
In the midst of a splendid park and vis-à-vis the famous Dolomite Mountains lies Belmonte, your mountain refuge. This lovingly renovated 1920s art deco building stands where the summer resort holiday was invented – direct on the Sigmund-Freud-Promenade in Klobenstein.
How would you like to enjoy this summer resort area all year round in your golden years? The Belmonte Senior Residence, run by trained nurse Monique Barger, offers a new living concept for active seniors: live independently in one of our newly renovated, stylish apartments and enjoy an ideal balance between community and privacy. Concentrate on life's beauty, and let us tend to the rest – cleaning, laundry, medical appointments, food shopping, and more. If you wish, you can book diverse additional services, living self-sufficiently in an active community.
To the services
Live independently while enjoying a community, go about your daily route with self-sufficiency, but have help standing by when you need it. This is the philosophy behind Belmonte, South Tyrol's top senior residence. Monique Barger and the owners of Belmonte, the Schraffl family, considered the idea of founding a senior residence for quite some time.
And where would be a more beautiful place to spend one's golden years than in the town of Klobenstein am Ritten? Mild temperatures, lots of sunshine and kilometres of walking paths right at the front door provide ideal conditions. Ten lovingly renovated, stylish apartments offer plenty of room to feel right at home. A spacious community room, a library and a wonderful garden with a view of the Dolomites provide room for social exchange. Take this step into a new phase of life.
To the apartments