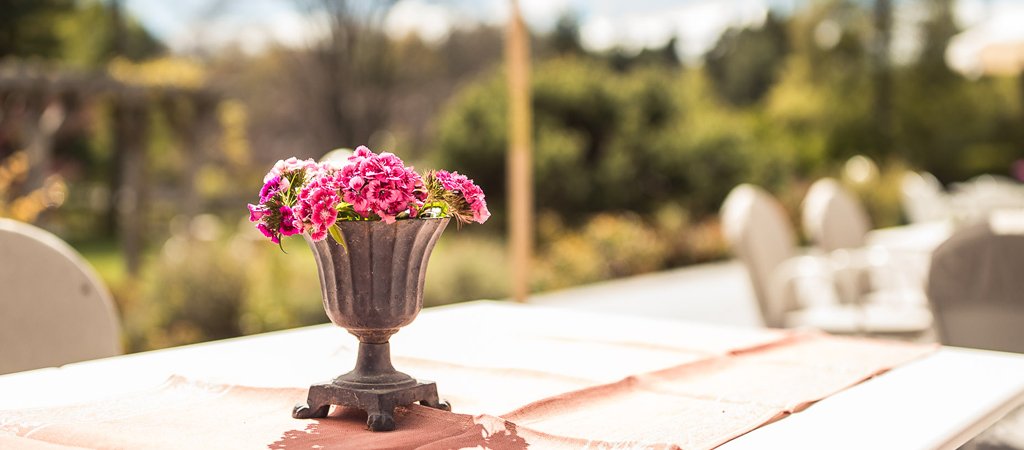 Welcome to Belmonte!
A special oasis in the mountains
In our eyes, Belmonte has always been a special oasis in the mountains: a place to rest, to escape from the hustle and bustle of everyday life and to meet nature.
We wanted to share this beauty and tranquillity with our guests, and for us the most important thing is that our guests who spend their vacations here really feel at home: therefore we would like to give you some information so that you can enjoy Belmonte to the fullest.
Unlimited WiFi is available throughout the house free of charge. Password: belmonte17
Belmonte Shop
On the first floor you will find our shop where we have selected for you some typical local products. Here you can buy something to cook and eat, or even take home the flavours of your vacation at Belmonte. The cheeses and some wines come from our family business, all the other products we receive directly from producers we know.
Please note on the card you will find in your apartment what you are taking from the Belmonte shop: you can pay for everything at check out. The prices are indicated next to the products, for the products by weight they are indicated on the labels.
Recommendation for your activities
. Discovering the Rittner Horn with one of the most beautiful views in South Tyrol
. Visiting the earth pyramids at Renon/Ritten
. Climbing in the SALEWA Cube in Bolzano
. Discovering the secrets of the mountains in the Messner Mountain Museum Firmian
. Admiring the gardens of Trauttmansdorff Castle in Merano
. Relaxing in the thermal baths of Merano
. Discovering the secrets of lake Carrezza
For more information, visit ritten.com
Wichtige Informationen
Cleaning

After each stay the apartments are thoroughly cleaned and disinfected. If you stay at Belmonte for a certain period of time, your apartment will be cleaned weekly and the bed linen will be changed. In this case, please arrange directly with Mrs. Tilli the day for cleaning your apartment. If you want to change the towels more often, just let us know.
Garden and terrace
The garden in front of the house and the large terrace on the first floor are accessible to all guests. You can use the deck chairs, sun loungers, umbrellas, tables and chairs or spread your towel on the lawn or in the shade of the trees - make yourself comfortable!

In the small vegetable garden next to the bocce court we grow lettuce, vegetables and herbs for you: help yourself.
The bocce court has seen many exciting games: try it too!

If you take your dog into the garden, please make sure that he does not disturb or frighten other guests. For the daily needs of your dog, we ask you to leave our park.
Waste
On Renon we try to be careful with our resources and therefore we pay special attention to the separate collection of dry, organic, plastic, paper, glass and metal waste.
Please observe the following guidelines during your stay at Belmonte:
Undifferentiated dry waste: everything that is not recycled, including Tetrapak and plastic films
Organic waste: all organic waste except eggshells, bones and shells (use a paper bag: bread bags are also fine. Plastic bags and corn starch bags are not suitable for the fermentation system practiced on the Renon and should be used only for dry waste)
Plastic: only plastic bottles are collected separately. All packaging such as yogurt cups, milk bottles and other beverage bottles, supermarket containers, tubes and miscellaneous packaging, as well as Styrofoam are collected together with undifferentiated dry waste
Paper: only clean paper
Cardboard: only clean heavy cardboard boxes (leave packaging such as pizza boxes - without food scraps - or courier packaging near the paper garbage can)
Glass: there is no distinction between light and dark glass
Metal: cans and tins
The trash cans in your apartment will be emptied weekly by the cleaner. However, if they are full earlier, please empty them into the trash cans outside, near the entrance to the parking lot behind the wooden gate on the left (organic and dry waste) and under the wooden roof (all the rest).
For used batteries you will find a container in the parking lot next to the Rittner Stube, in front of the store Plattner; there are also containers for paper, metal and glass.
Thank you very much for your help!
Laundry
There is a washing machine and dryer on the first floor for guest use if needed. Please bring your own laundry detergent and use the dryer only when really necessary: in the summer months, laundry dries best in the fresh air, in the sun on your balcony.
Groceries
500 meters from Belmonte there is the small but well-stocked supermarket Plattner (closed on Saturday afternoons), in the village near the tourist information office there is another larger supermarket, Frilo, open also on Saturday afternoon. For organic food lovers and people with food intolerances, in addition to the supermarkets' offerings (good selection of lactose- and gluten free), there is the Helianthus store in the village centre at Peter-Mayr street 5. Organic products are also offered at some of the stalls at the farmer's market, which is held on Saturdays at the Kaiserau parking lot (bus station).
Gastronomic recommendations

On and around Renon there are many places where you can stop and eat typical dishes. We have selected the following locations for you:
Typical guesthouse
Amtmann (Longomoso), +39 0471 356124
Babsi (Soprabolzano), +39 0471 345385
Vögele (Bolzano), +39 0471 973938
Törggelen (in autumn)
Rielingerhof (Siffiano), +39 0471 356274
Patscheider Hof (Signato), +39 0471 365267
Baumannhof (Signato), +39 0471 365663
Kinig Hof (Signato), +39 0471 365047
Refined cuisine
Ansitz Kematen (900m from Belmonte), +39 0471 356356
Haselburg/Castel Flavon (Bolzano), +39 0471 402130
Restaurant 37 - Alpine Eating (Bolzano), +39 0471 979654

Pizzeria
Rittner Stube (500m from Belmonte), +39 3203292070
Zur Kaiserau (Collabo), +39 0471 352785
Bürgerstube (Collabo), +39 0471 1550586
Gelateria
Hotel Lichtenstern (Soprabolzano), +39 0471 345147
Hotel am Hang (Soprabolzano), +39 0471 960086
COVID-19 Measures
Especially in the current difficult situation, Belmonte is the ideal place to experience a little normality and enjoy together. However, everyone's commitment is needed, and with a few simple precautions your stay will be pleasant and absolutely safe.
We pay special attention to the cleaning and disinfection of the premises. Belmonte offers many opportunities in the house and in the garden: therefore, for a happy and safe sharing of the common spaces, we ask everyone to behave responsibly and to respect the hygiene guidelines required by law.

Contacts
We are happy to give you all the information you need and answer all of your questions. If we are not at home, you can reach us at the following numbers:
Ulla Schraffl Rainer, +39 339 6202681
Stefan Rainer, +39 333 8225330
We wish you a pleasant and relaxing stay at Belmonte!