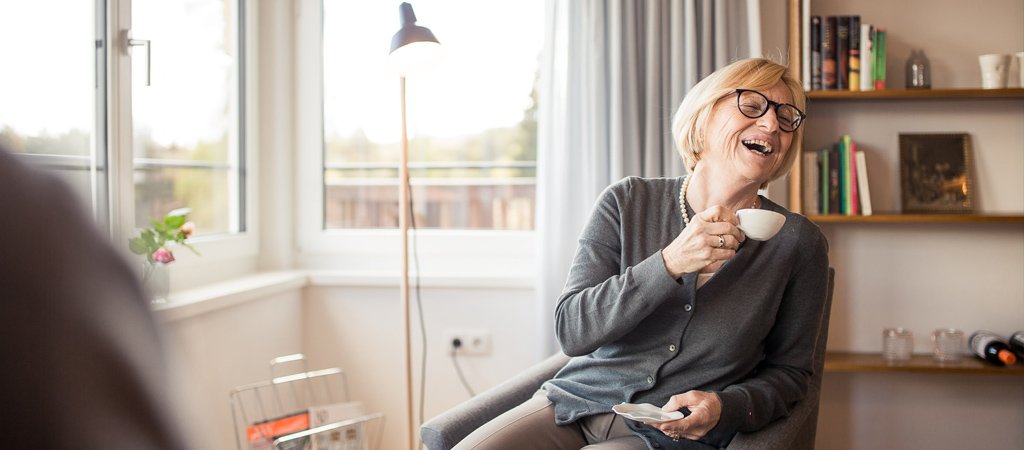 Belmonte - The First Senior Residence in South Tyrol
Personalised care
The fact that we've had the pleasure of welcoming back such large numbers of returning guests, who've became regulars over the years has led us to go one step further. We've thus decided to set aside a wing of the Belmonte as a permanent residence for retirees. We wish to create an innovative residential concept for seniors: the very first of its kind in South Tyrol.
The Belmonte Residence for Seniors is our response to the current demographic realities, offering an all-in-one residential package for senior citizens from South Tyrol and beyond. Our philosophy is to help members of the older generation stay as fit and independent as possible in a suitable setting, in a safe and secure structure while being able to share common interests and facilities. To enable people in their golden years to devote more time to the important things in life.
Residents at the Belmonte are encouraged to live as independently and as close to nature as possible. Their new home is designed to fit their needs and with plenty of opportunities to connect with the wider community and meet with new, like-minded friends.
We provide support precisely where you need it. Our approach is individual, flexible and personal. As a resident of Belmonte, we'll help you with your routine needs and to overcome small and larger obstacles:
. House-keeping and cleaning
. Washing and ironing
. Doctors' appointments
. Shopping (groceries/daily needs)
. Individual nurse/carer
. In-house Doctor
Feel free to contact us for a confidential consultation.
Contact
With the creaking Of the hallway Sunlight fills the corner Of every room The feeling of being at home.